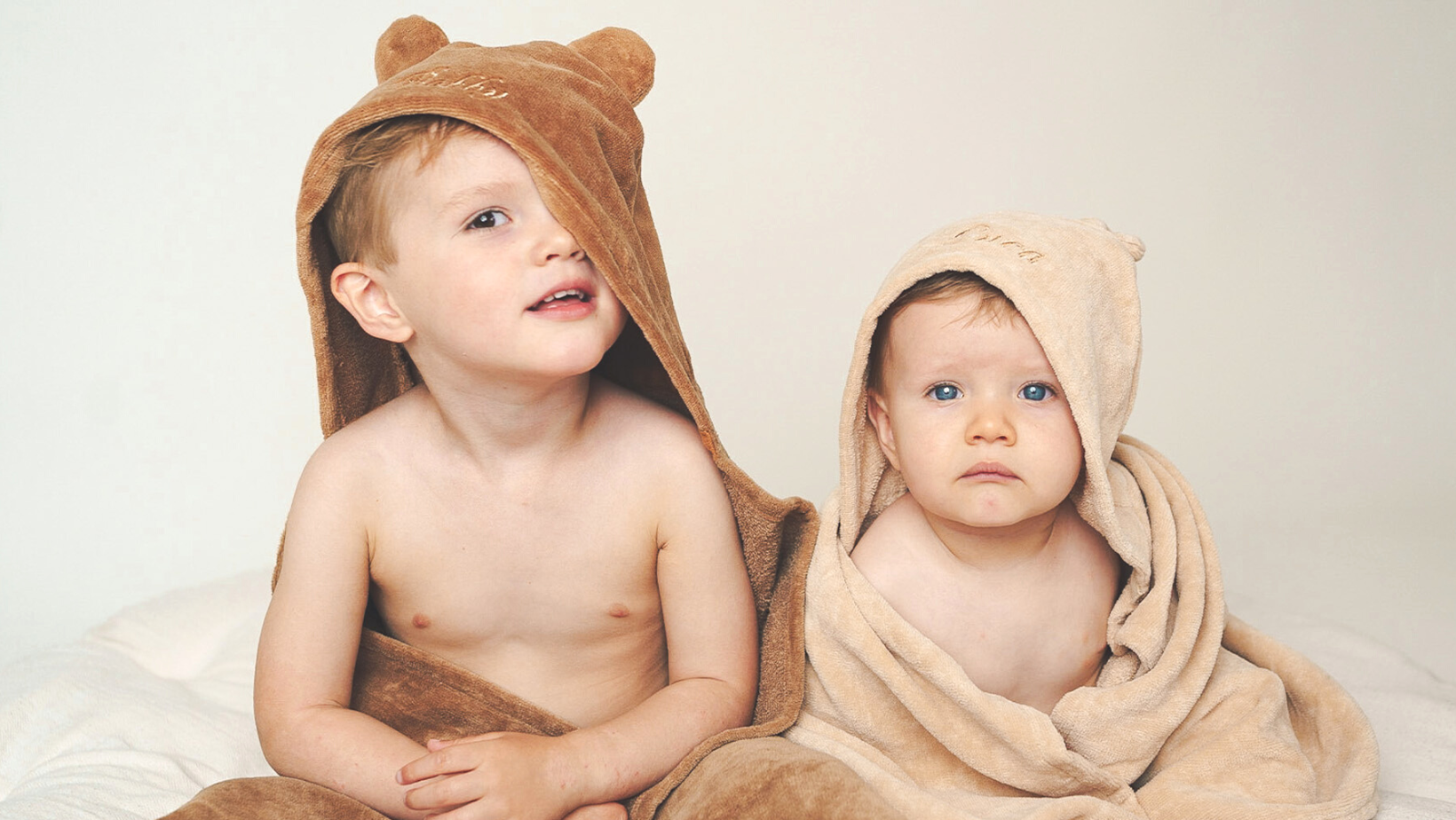 Meet our founder Lena
The designs are in the hands of Le Olive founder Lena: As a mother of two beautiful daughters, she knows better than anyone how special a pregnancy, the maternity period and the first year of your newborn baby is. The collection has been put together with these thoughts. Each item from the collection is made of high quality and can be personalised as desired.
For the little ones
Le Olive Baby is especially for the little ones among us, from 0 to 1 year. Born out of love for that first special period in which your baby grows a little more every day. A period that is exciting for (new) parents, but also very precious. This feeling is reflected in the soft materials, warm colors and personal designs that characterize the Le Olive Baby collection.
Care
The collection is versatile and contains practical items, such as hydrophilic cloths and washcloths, but also nice backpacks that the little ones can take to their daycare or to grandparents.
As the mother of two beautiful daughters, Lena knows better than anyone how special it is to be pregnant, to choose a name and then finally be allowed to share it at birth. Looking back on this period, she realizes more than ever what you need as a (new) parent for your newborn.
Comfort
Le Olive Baby only uses high quality materials*, including 100% cotton, which feel soft and comfortable on the skin and do not irritate. Due to the functionality, such as the handy press stud systems and the quick-drying materials, the items offer convenience and smart designs for everyday use.
* Our materials are Oeko-Tex certified.
This means that they have been tested for substances that can be hazardous to health.
Custom
All items, made of high quality, can be personalised with love and care by a team of experts in the Le Olive Atelier. This results in unique items, with high-quality embroidery and makes it a special and unforgettable birth gift.
To Grow, To Cuddle, To Love
........... It's time to make new memories